Useful Links
Additional resources and links to websites that you may like.
Established in 1907, C&K is proud to be the largest and longest established provider of community based early childhood education and childcare services in Queensland.
Learn about the early childhood sector and the role of the Early Childhood Education and Care division, and our network of early childhood offices. You will also find a collection of news, updates, our publications and research.
The Australian Children's Education & Care Quality Authority works with all governments to provide guidance, resources and services to support the sector to improve outcomes for children.

The QCT registers teachers for Queensland schools and accredits the state's preservice teacher education programs.
We value quality teaching and child safety. We work with the teaching profession and other key stakeholders to help ensure education in Queensland schools is provided by teachers who meet Australian professional standards and are ethical in their dealings with students.
 Early Childhood Alumni QUT promotes networking among graduates and friends who value the contributions that early childhood education graduates have made to education in Queensland.
Free Membership – Free Reply Paid Postage
The Queensland Children's Services Library has been funded by the Queensland Government's Department of Communities since 1993. It is a free service available to all of Queensland's child care services, carers and training organisations
 Association of Women Educators (AWE) – AWE is an association committed to the full participation of women and girls in education.
AAEE role is to promote environmental education and develop projects within the field of environmental education. Visit the web page for more information.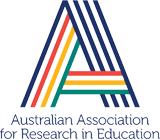 AARE is an association for people interested in fostering educational research in Australia
Education Network Australia (EdNA) – Early Childhood Events Noticeboard – EdNa's Early Childhood Events noticeboard is a list of events posted by Australian early childhood education groups. The list can help you keep up to date with what is concerning early childhood professionals in States other than Queensland.
This study was initiated by the SSTUWA to investigate the perceptions of teachers on matters related to the provision of play-based learning in WA schools. Since 2013, key WA Early Childhood Education (ECE) advocacy organisations (including Early Childhood Australia WA and the Early Years in Education Society) and members of the SSTUWA Early Years Reference Committee have expressed concerns regarding what they cite as a significant decline in opportunities for children to learn through self-initiated and self-directed play experiences. This has been particularly noted in the early years of schooling.
The findings derived from this study will inform the SSTUWA and the WA Department of Education (DoE) about training and resourcing needs for promoting play-based learning at school.
Click HERE to download the report.